The Company has also established a Board of Advisors to assist with strategy, business development, and corporate guidance. Its members currently include: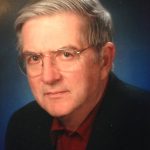 Mark Tenney, Maj. Gen. (Ret.) has over 45 years of experience in the water and wastewater infrastructure field as a founder and CEO of engineering and O&M services companies, senior consultant for a national engineering firm, and professor at University of Notre Dame.
David McMurtry has over 30 years of experience, beginning as a water resources engineer in Austin, TX. He has held executive positions in large engineering firms, founded his own consulting practice and has recently been involved in several start-up ventures in engineering fields.
Mike Forsyth is currently a San Antonio based management consultant who brings innovative organization and systems approaches to businesses. Mike worked with Russ Freeman on the Kelly AFB transition.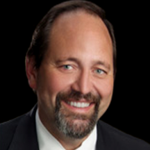 David L. Earl is a Shareholder of Earl & Connally, PLLC. Mr. Earl was born in San Antonio, Texas, December 15, 1964, and admitted to the Bar of the State of Texas in 1989. Mr. Earl has vast experience in the areas of Municipal, Environmental, Water, Development, Economic Development, Title, and Real Estate Law. Prior to moving into the private sector, Mr. Earl served as a City Attorney for the City of San Antonio from 1989 through 1993, and Environmental Council for the San Antonio Water System from 1993 until 1996.
While serving as Assistant City Attorney to the City of San Antonio, Mr. Earl rose to the level of Deputy City Attorney III, and represented the City in municipal law, utility law, development law, real property, and environmental issues and served as legal counsel to the Zoning Commission, Planning Commission, Board of Adjustment and other City departments and boards. He was also relied upon by elected officials to negotiate and resolve complex legal, political, and contractual issues between the governmental and private sector interests. While representing the City of San Antonio, Mr. Earl drafted many of the zoning, land use, and development regulations designed to protect the sustainability of the San Antonio community. While Environmental Counsel for the San Antonio Water System, he worked with the U.S. EPA and FBI on regulatory enforcement, and was very involved in property rights issues and water rights issues, including the formation of the Edwards Aquifer Authority and the related litigation around the EAA issues.
Mr. Earl's achievements include being a co-inventor of a storm water pollution technology (Aqualogic-patent issued), being a trained and certified Mediator and trained in alternate dispute resolution, Obtaining and holding a Private Pilot License, Holding Advanced Open Water Certification and Deep Water Certifications for SCUBA from PADI, and several other achievements. Mr. Earl has been a featured speaker on Escrow and Title law issues, municipal law issues, development law issues, water law issues, open meetings and open records issues, and vested rights in events sponsored by the U.S. EPA, Texas Bar Association, Edwards Aquifer Authority, and other governmental and non-governmental agencies.
Practice Area:
Real estate, Title Law, Municipal Law, Land Use/Zoning Law, Water Law, Public Utilities Law, Economic Development Law, Environmental Law