The Management Team brings decades of experience in the water and utility business:
Steven Greenberg, Managing General Partner, has over 30 years of experience in the utility business with a broad range of responsibilities including operations, project management, business development, finance, regulatory and government affairs, and corporate executive management.
Mia Natalino, P.E. is a licensed professional civil engineer with over 18 years of experience in the public and private sector. Mia has created master development plans, plats and land survey directed products and has provided oversight of projects from feasibility phase through construction. She has directed rehabilitation projects, city/county/state improvement projects, TPDES/SCS/WPAP environmental reports, hydrology and hydraulic analysis for drainage system design, and contributed in county bond and municipal projects.
Mia has worked on land development, high and low end multi-unit residential development and CIMS projects. She has managed engineering design teams to produce construction documents, master development plans, project schedules, research and development deliverables, QA/QC protocols and atypical design concepts. She has also supervised the CLOMR and LOMR preparation and submittal/approval process and is a graduate of Texas A&M.
Andrés Durá, J.D. – Director of Regulatory Affairs- Mr. Durá graduated from The University of Texas School of Law and is licensed to practice in Texas. He has his own law practice and has experience in business transactional law, administrative law, utility project development, construction law and governmental relations. He has been outside general counsel to small and mid-size corporate clients in the solar, water purification, and hospitality sectors as well as to a former Public Utility Commissioner's law practice.
Over the years, he has worked for two Texas State Senators in Senate District 29, a large urban and rural district, most recently serving as district director and head of renewable energy, economic development, and veteran affairs for The Honorable Texas State Senator José R. Rodríguez. In his free time, Mr. Durá volunteers teaching free seminars to small business owners in Central Texas to help them start and grow their companies.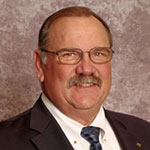 Bill Fry has been involved in water and wastewater management since 1983. From 1993 until 2016 he was with Severn Trent Services managing water and wastewater projects across Texas and the Southwestern US.  Prior to Severn Trent, Bill started his career with Am-Tex Corporation until Am Tex was purchased by Severn Trent in 1993.  Over the years as a manager for both firms, Bill established himself as a water and wastewater management expert. He managed projects in Colorado, Oklahoma, Louisiana and Texas. He was Regional Manager for Texas Water Districts – MUDs. These projects were located in Houston, Austin, Dallas, and El Paso. Bill left Severn Trent Services in October 2016 to pursue his own business as a consultant.
Bill is a member and immediate Past President of the Association of Water Board Directors – Texas and is active in several other professional associations. AWBD is a state organization that represents their membership at the legislature and educates the members on the best practices in the water district industry in Texas. Bill has been a frequent speaker at industry events and has authored numerous papers and articles. He holds Class B Wastewater, Surface and Groundwater Certifications in the Texas.
The Company has also established a Board of Advisors to assist with strategy, business development, and corporate guidance.