Turning The Tables On Biosolids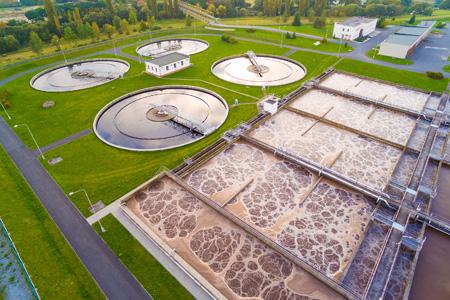 Handling biosolids produced in wastewater treatment is typically an expensive and messy proposition, but an increasing number of municipalities are tapping into its hidden energy to offset the cost and environmental impact.
Aries Clean Energy recently announced it cleared all permit hurdles to build New Jersey's first biosolids-only gasification facility, which will be located in a re-purposed building about 20 miles from New York City.
The operation is expected to process 400 tons of biosolids daily. This closed-loop process will divert 130,000 tons from landfills annually and create renewable energy to power the entire operation so no fossil fuels will be required. It will also reduce greenhouse gases by eliminating the trucking required for conventional disposal methods while generating 22 tons of byproduct daily that can be used as a substitute for fly ash in concrete.
The company is touting the project as the first large-scale fluidized bed gasification system to process biosolids in the world. Construction is expected to begin in the third quarter and the facility should be operational by the end of 2020.
In Phoenix, AZ, local leaders recently cut the ribbon on a new facility at a wastewater treatment site that will capture methane naturally produced by collected biosolids and turn it into usable natural gas. The project was completed through a public-private partnership with international renewable energy concern Ameresco.
Company officials claim the plant is the largest of its kind in the country, capable of processing 3,250 cubic feet per minute of gas from the wastewater plant. The "cleaned" biogas is compressed and then sent by pipeline to the market. A portion of the profits will benefit the partner municipalities in the region including Phoenix, Glendale, Mesa, Scottsdale, and Tempe.
____
Original Article from Water Online